Online course
During this lockdown, find my Yoga of Sound classes online at the usual times, thank you for contacting me via the contact section of the site or by email

Monday morning 11h00 - 12h15 : Hatha-Yoga of Sound
Monday afternoon 17h15 - 18h00 : Yo(un)gi (children course)
Tuesday evening 19h15 - 20h30 : Hatha-Yoga of Sound
Online, no worry about distance, or space available, you can choose to attend one or more courses.
Thursday classes, initially offered from September, in Châtellerault will be maintained only if there are enough registrants.
Thursday afternoon 17h30 - 18h15 : Yo(un)gi
Thursday evening 19h15 - 20h30 : Hatha-Yoga of Sound
The courses are accessible to all according to the following methods:
People with a Tathata membership card, please check the courses yourself, noting the date of participation.
Free registrants, you can make a donation, bank transfer (contact me) or by check to the address:
Véronique Sicaud
4 rue des Martinets
86400 Civray
Conscious donation is the balance between what you would like to receive for such work, what you can give and what your economic situation allows you to consider calmly.
We will learn to get by, TOGETHER.


-


Past Informations
New season in Yoga of sound, new schedules, new prices and new places !!!
YOGA classes resume from 07/09/2020!
Single lesson 12€ - 10 lesson card 100€ - 30 lesson card 270€.
Cards valid for 1 year from the date of purchase.
The payment can be made in 3 times with the completed registration form for the 30 class card.
Registration is possible at any time of the year. No prerequisite to start yoga. "Teens" are welcome in the "adults" course. ;) Let's practice, TOGETHER!

The "children's" lessons resume! The 30 class card is 165€. Minimum 7 registrants are required!

The registration form and all the information in the Yoga section. Register for courses by following this link.

Health checks, massages and specific treatments according to Ayurveda : by appointment on 07 68 19 04 95 in Civray, Neuville du Poitou and Châtellerault.
Inhale, exhale, take care of yourself!



-


New place !
Abracadabra!
I present to you my new space dedicated to Ayurveda at 4 rue des Martinets, in Civray, with a shower room, for all specific treatments.
Located opposite the Charente, the car park is 20 meters away!
All hygienic measures will be respected, as always (washable single-use towels ... if it is necessary to specify it).
Look forward to meeting you, as soon as we have the opportunity, to continue the journey.


-


(Cancelled - COVID-19 ) Introduction to Ayurveda from April 3 to 8, 2020, Paris
With Doctor Soni Manan, who has devoted his life to Ayurveda since his childhood, founder of a space dedicated to health in North India where he provides care to people from around the world in spring and autumn, offering the rest of his time in Europe for consultations and conferences. He will be accompanied by Emmanuelle Soni-Dessaigne, specialist in Indian medicine and Véronique Sicaud, specialist in Ayurvedic care.

A seminar, open to all, in immersion for a unique opportunity to discover Ayurveda as it has never been explained in the West. The lessons you will acquire in the company of Dr Manan Soni will make you see the world and life differently. They will discuss the history and fundamentals of Ayurveda, food, hygiene, routines and prevention, spirituality, etc. These lessons will be supported by practical workshops (on plants, spices, cooking, etc.), morning and evening meditation sessions, an Ayurvedic massage session, ceremonies and discussion times.
Find out more about the program by clicking here.

Prices of the course: Basic price: 490 €; low budget rate: € 470; support price € 520.
+ the accommodation part with full board (vegetarian meals based on fresh and organic products: breakfast, 2 meals and breaks) from € 350 to € 490 per person.

Info and registration : - Directly on the Sensorialys website or by e-mail.


-


Wellness & Gourmet stay from 24 to 28 February 2020, at the Hotel Val de Vienne in Le Vigeant
4 days in partnership with the Hotel Val de Vienne which offers 3-star accommodation and gourmet meals (breakfast & dinner) in a calm and green setting on the banks of the Vienne.
Monday 24/2, we will welcome you from 5 p.m. Before dinner, Isabelle and I will collect some information individually to offer you the most appropriate treatments for the 4 mornings which will be devoted to massages.
Reservation and information on 05 49 48 27 27.


-


Wellness evening on February 21, 2020, at the Odä aquatic center in Civray
Meet from 7 p.m. to 9:30 p.m. at the Civray Aquatic Center for a well-being evening organized by Odä.
I'll find you there in aqua-yoga.
Reservation at the pool reception..


-


Valentine's Day Offer 2020
Do you want to relax with your partner ?
You choose the Valentine's weekend ?
Come and discover the beautiful establishment of Mélanie and Jean-Christophe (Hotel Val de Vienne). I will provide Ayurvedic massages, with Isabelle, during this "breakaway" and the host will take care of serving you gourmet meals. Treat yourself !
All information by clicking here.
Reservation and information on 05 49 48 27 27.


-


Center temporary closed, re-opening the 25/11 !
The Tathata Ayurveda & Yoga center is currently closed, I am accompanying a group for a Panchakarma, Ayurvedic cleansing and regeneration cure, at the Vaidya Manan Soni, in North India.
Resumption of Yoga classes, checkups and treatments on 25/11.
For all appointments or information, contact me via the Contact section.


-


Schedule changes for Yoga!
Opening of an additional yoga class in Civray Wednesday evening from 7:20 pm to 8:30 pm ;).
The Wednesday class in Couhé is moved to Monday (subject to the number of participants).
All the information are available in Yoga .

New time slots and places can be created if a group of at least 6 people is formed, feel free to contact me.


-


Workshop of free dance and collective meditation by singing on Sunday, March 31, 2019 from 10:30 to 11:30, in the center of Ayurveda and Yoga of Sound, Civray
Spring energy, when you hold us !
Come for a free dance workshop and collective meditation by singing, Sunday, March 31 from 10:30 to 11:30, come dance, sing ... to join, to find us, to find you ... A moment of sharing at 7 rue Duplessis 86400 Civray, in the Center of Ayurveda and Yoga of Sound.
Free Donation Workshop


-


Stage Ayurvedic Diet and Cooking on Saturday, March 16 and Sunday, March 17, 2019 in Civray
All the details are ont the program.


-


Meditation on Sunday, February 24, 2019 from 10h30 to 11h30 in Civray
Want to perceive the world differently, to perceive yourself differently?
No prerequisites to practice, the main point is to start to experiment without dogma the experience of self-knowledge.
Because you are wonderful and precious and the resources are in you, it is important for me to offer you the keys to self-knowledge, because it is crucial to see things differently from educating oneself to taking care of oneself. responsibility on his physical and mental health, because it is easy to find the balance in the softness, I propose to you the 2nd and 4th Sunday of each month, to experience the MEDITATION guided by the breath, by the singing ... from 10:30 to 11:30, at the Ayurveda and Yoga Yoga Center.
I give you appointment, this Sunday, February 24th!
Open to all, in a relaxed atmosphere, come and do this experience, alone, as a couple, with your family, with your friends ... and do not forget to talk to your neighbors.
Cost of the session: free according to your expectations.


-


Meditation on Sunday, January 27, 2019 from 9h to 11h30 in Civray
9h/10h30 : Conference, learn to meditate: what's the point? Why? by Sylvana (hypnotherapist) 5 €.
10h30/11h30 : Collective meditation, by Véronique (Ayurveda / Yoga of Sound) free and conscious participation !
No prerequisites to practice, the main point is to start ! Recommended comfortable outfit; ) Do not hesitate to bring back your plaid, your zafu or pillow. ;)


-


Guided collective meditation on Sunday, January 27, 2019 from 11h to 12h in Civray
Joy of coming together to meditate.
Comfortable outfit and plaid recommended, come practice !!!


-


From heart to heart


-


Want to please differently?
In conscience, with respect and kindness for oneself and for others : Ayurveda is a holistic approach to care. Give yourself or give a GIFT VOUCHER.





-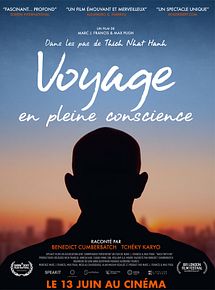 Séance de cinéma suivie d'une méditation collective le dimanche 25 novembre 2018 à 17h à Civray
L'hiver dernier, est née l'idée d'une conscience de soi au cinéma avec la rencontre de Véronique (Tathata Ayurvéda et Yoga) et de Céline (Cinémalice), lors de la projection de "l'Ayurvéda l'art de vivre", en présence du Vaidya Manan Soni et de Véronique Sicaud Conseillère/Consultante en Ayurvéda.
Cinémalice vous propose la projection du film Voyage en pleine conscience suivie d'une méditation collective proposée par Véronique SICAUD, Conseillère/Consultante en Ayurvéda et Professeur de Yoga du Son.
Tarif : 4 euros la séance + don libre.


-


Atelier de Tai Chi - Do In le samedi 24 novembre 2018 de 14h30 à 16h à Civray
Je suis ravie de vous présenter, ce mois cette pratique et cet enseignant :
William MAGGIORE propose des mouvements réalisés debout dans la lenteur et la détente. Nous travaillons sur la respiration, la méditation et la circulation de l'énergie sur les zones des méridiens d'acupuncture.
William MAGGIORE est diplômé FFKDA, praticien Shiatsu, champion de France 2008 : Tai Chi style Yang catégorie tout style, vice-champion de France 2013 : Tai Chi éventail, médaillé au niveau européen et international - 2ème dan.
Sur inscription - Tarif : 15 euros/personne.


-


Cercle de femmes le 24 octobre 2018 à Civray
Nous sommes en pleine période de Navratri, fête hindoue qui célèbre la Shakti, l'Énergie féminine divine.
Karine Rougier animera un CERCLE de FEMMES / BÉNÉDICTION de l'UTÉRUS. L'atelier se déroulera pour la pleine lune d'Octobre, le mercredi 24, de 19h à 22h30, au centre Tathata Ayuvéda et Yoga de Civray.
Sur inscription - Tarif : 20 euros/personne.
Toutes les informations en cliquant ici


-


Ateliers de YOGA dans les arbres le 13 octobre 2018 à Taizé-Aizie (Les Forges)
Sortez de votre zone de confort ! Si comme moi, vous aimez la nature, et que vous avez envie de pratiquer le yoga dans un cadre insolite, nous nous retrouvons le samedi 13 octobre, à l'espace Feel'nature, les Forges de Taizé-Aizie.
- Yoga pour TOUS de 11h à 12h, la tête dans les nuages, nous évoluerons sur filet de sécurité "araignée".
Tarifs: 10 euros/enfant et 12 euros/ado ou adulte
Sur inscription et sous réserve de la météo. Arriver 5 min avant le début de l'atelier, prévoir de quoi se couvrir!
Je vous propose de prévoir le pique-nique pour prolonger la convivialité du moment. ; )


-


Concert de Chant Khommeî le 26 septembre 2018 à 20h30 à Civray
Issu des steppes d'Asie Centrale, le chant Khommeî (chant diphonique Mongol) est né de l'observation de la nature, des animaux et des cycles de la lune. Fadi Najib Farhat, accompagné de guimbarde, de hang, propose le concert au 7 rue Duplessis, ouvert à TOUS, dans la mesure des places disponibles!
Tarif: participation libre
Réservation souhaitable


-


Ateliers de YOGA spécifiques dédiées au Souffle le 22 septembre 2018 à Civray
- Yoga pour les pouss' de yogi de 10h à 11h
- Yoga pour les ados de 11h30 à 12h30
N'hésitez pas à venir entre copains/copines !
Tarif: 6 euros/enfant et 8 euros/ados
Sur inscription. Arriver 5 min avant le début de l'atelier


-


Yoga classes start again on 3rd September at 7, rue Duplessis, 86400 Civray !
Breathe in, breathe out, take part ! That's all you need to do to begin yoga. ;)
The regular practice of yoga contributes to our well-being on three levels : physical, mental/emotional, and spiritual. Hatha yoga is based on the study of postures, breathing, concentration and relaxation. Mantra yoga uses sound with yoga, hence 'Yoga du son' where vibrations harmonise the centres of energy.
NEW : membership card for 10, 20 or 30 sessions, and for child/teenage sessions.
All the information about times and prices to suit you, can be found in the Yoga section.
These times can be adapted to your requirements, new slots can be created for any constituted group of at least 5 people.


-


Wellness and Nature Week from August 20 to 25, 2018 in Saint-Germain de Confolens
Namaste,
I propose to accompany you from 20 to 25 August 2018, a week Wellness and Nature, to refocus, free your mind and wake up your body ... to initiate a return of all possible !
Gratitude!
The idea of ​​this week came to me thanks to you, dear customers, who come to confide you, to take a little time for you in my space dedicated to Ayurveda and Yoga of the sound. This week, open voluntarily from 7 years accompanied by an adult (prerequisite to know how to swim) is designed to make the link in couple, between friends, between parents/ children, between grandparents / grandchildren, between US!
All information by clicking here.



-


Presence of Vaidya Manan SONI from August 16 to 19, 2018 in Civray
Namaste,
Véronique SICAUD, health educator and body therapist according to Ayurveda, Yoga of Sound teacher, is delighted to welcome again the Vaidya (Ayurvedic Doctor) Manan SONI and his wife Emmanuelle SONI-DESSAIGNE, to offer you their approaches to Ayurveda, for consultations of Vedic Astrology, Ayurvedic Diagnostics, and follow-ups, from 16 to 19 August 18, at the Ayurveda and Yoga Center, 7 rue Duplessis, in Civray (86400).
All the information ici, appointment at 07 68 19 04 95 ou via the contact section.
Letting go, key to all possibilities, it is with humility and wonder that I invite you to dance with the synchronicities of life.
Gratitude!


-


Meet your totem animal on Thursday 16/08/2018 in Civray
I am pleased to welcome Joëlle MAUGERY on Thursday 16/08, from 8pm to 9pm. She offers you a drum meditation session to meet your totem animal.
All information by clicking here.


-


Khommeï singing workshop from July 8 to 11, 2018 in Civray
Fadi NAJIB will conduct a Khommeï singing workshop, Mongolian singing, from Sunday 08/07 to Wednesday 11/07 from 18h to 21h30 at the Ayurveda and Yoga center at 7 rue Duplessis in Civray (86400). From chorus to heart, it is with great joy and gratitude that I have the pleasure to propose this meeting!
Cost of the workshop : 220 euros, registration on 07 68 19 04 95.
More information on the flyer or on this video.



-


27th of May 2018: Well being and Form Salon in Chef Boutonne
On Sunday the 27th will take place the second edition of the Well being and Form Salon in Chef Boutonne. The Salon will take place inside the Gymnasium from 10 o'clock to 6 o'clock. All are welcome.
I will be presenting Ayurveda and Yoga of Sound. I will be giving facial cares.
For more information, please click here.
It will be my pleasure to meet you all there.


-


Atelier d'Avril - samedi 21/04/2018
J'ai le plaisir d'accueillir Othello Ravez le samedi 21/04, de 14h30 à 17h30. Je vous propose une séance de yoga du son suivie d'une relaxation sonore conduite par Othello.
Toutes les informations en cliquant ici.


-


3ème Salon Harmonie et Bien-être à Civray les 14 et 15 avril 2018
Les 14 et 15 avril 2018, se tiendra la troisième édition du Salon Harmonie et Bien-être à Civray. Le salon se déroule à salle de La Margelle. Je vous accueille les 2 jours pour vous présenter l'Ayurveda et le Yoga du son. Je vous proposerai des soins du visages.
Toutes les informations sur le site des organisateurs.
Au plaisir de vous rencontrer.


-


Séances de Yoga du Son
Les séances de Mantra-Yoga (hatha yoga/sons des 5 organes selon le tao/kryas/mantras) sont ouvertes depuis décembre 2017. Découvrez ce chemin de méditation et de guérison par le son.
Plus d'informations dans la rubrique YOGA.


-


Semaine Ayurvédique du 2 au 8 décembre 2017


-


Nouvelle adresse
A partir de Novembre, je vous accueille au 07 rue Duplessis, à Civray, pour mes bilans, soins et massages en Ayurvéda. Je vous propose mes séances de Yoga du Son, au nombre limité de 12 personnes, à partir de Décembre, à cet adresse.


-


Salon à Ruffec le 3 septembre 2017
Le dimanche 3 septembre 2017, se tiendra la Grande braderie commerçante à Ruffec. J'y tiendrai un stand.
Au plaisir de vous rencontrer.


-


Stage International de Danse à Mansle du 23 au 28 juillet 2017
Le cabinet sera fermé le 24 et 25/07/2017, je suis présente en Ayurveda, au stage international de danse de Mansle du 23 au 28/07/17.
Toutes les informations sur le site des organisateurs.


-


Salon Harmonie et Bien-être à Civray les 1 et 2 avril 2017
Les 1er et 2 avril 2017, se tiendra le Salon Harmonie et Bien-être à Civray. Je tiendrai un stand les deux jours et animerai une conférence sur l'Ayurveda le dimanche à 14h.
Toutes les informations sur le site des organisateurs.
Au plaisir de vous rencontrer.